The original of this article can be viewed on the Department of Conservation's website, here
For more than ten years now, the Motuihe Trust has been involved with restoration work on Motuihe Island in the Hauraki Gulf. They've put over 400,000 plants in the ground, reintroduced native birds, lizards and insects, conserved historic features, and developed tracks and other visitor facilities.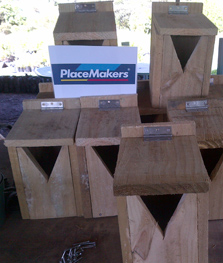 Volunteers have been making nesting boxes for saddleback on Motuihe Island
With their latest project, volunteers have been busy making nest boxes for the endangered saddleback/tīeke that live on the island.
After Motuihe became free of all animal pests, the trust released a number of endangered species, with saddleback being the first. The saddleback have been doing well since being reintroduced, but at the moment they're only able to nest in a small area of the island.
Until the replanted areas become more established and suitable for nesting, the boxes will provide places for saddleback to nest in the mean time. By placing these boxes in locations all around the island, the birds will also be encouraged to breed across a larger area of the island.
The nest building project started over a year ago. It has been funded by a community grant from National Australia Bank, which volunteer Simon Sheen applied for. So far the trust has built around 50 boxes, and hope to have 200 in place by the end of next year.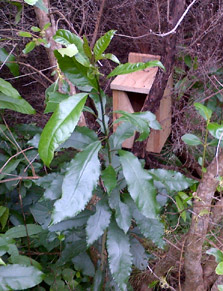 Nesting box on Motuihe Island
Placemakers donated the timber and cut it to size, while DOC staff have helped transport materials to Motuihe. The boxes are assembled by Motuihe Trust volunteers on the island. "It's been a great team effort all round," says Simon.
For Simon, volunteering for the trust has been an incredible experience, and he sees the community's involvement as being the project's key to success. The results of all the hard work that volunteers have been involved with can be seen (and heard) as soon as you set foot on the island.
"Walking around the island, seeing the 400,000 plantings going so well, hearing the saddleback, kereru, bellbirds, kakariki and seeing weta and tuatara - what an achievement, what a triumph of what can be done," says Simon.
The Motuihe Trust is another great example of the huge difference a community can make, so thank you to all the wonderful volunteers involved!
If you're interested, volunteer days take place on the first, third and fifth Sunday of every month. Email the Motuihe Trust for more information.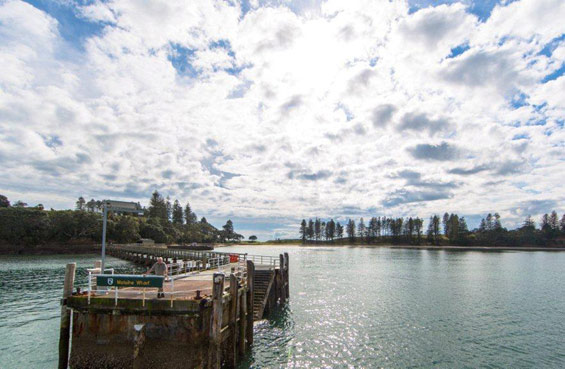 DOC ranger Sam on the Motuihe Island wharf