The return of 54 Pacific gecko to Motuihe Island adds another successful translocation to the Motuihe Island story.

Motuihe Island has long been celebrated by Aucklanders for it's white sandy beaches and safe moorings but it's also now the home of kiwi, saddleback, tuatara, shore skink and other endangered species. The island is just 16 km from downtown Auckland.
A team of herpotologists from Auckland Zoo, Motuihe Trust and Bioreseaches captured the geckos on Saturday. The geckos came from Tarahiki Island thanks to the generousity of Ngati Paoa Trust Board. The release also celebrated the arrival of Dave Beamish, the new Motuihe ranger. The ranger is essential to the ongoing protection of the island's endangered species, by preventing the arrival of predators like rats, stoats and dogs.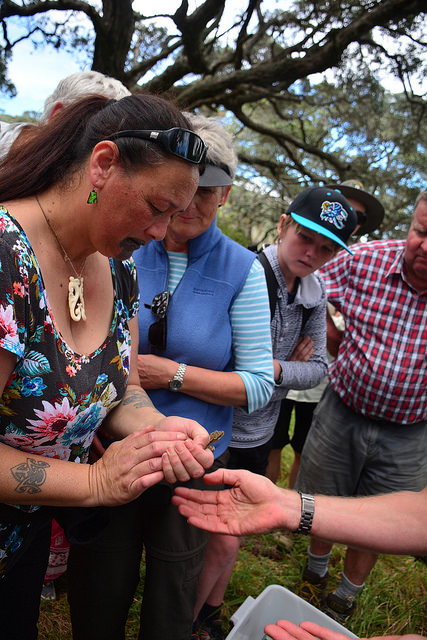 Pacific geckos are usually found in bush areas and are nocturnal. The geckos and their eggs are eaten by rats and birds, so they are most common on pest-free offshore islands. By releasing the geckos into an area surviving bush they were able to quickly take shelter in the bark of Pohutakawa. The females give birth to pairs of live young.
Historically the island was settled by Maori and then farmed by Europeans for over a century. Volunteers of the Motuihe Trust have since been working hard to re-vegetate the island; more than 100 ha have been planted with over 399,000 native trees since 2000. Invasive weeds have largely been brought under control. Rats, cats, rabbits and mice were eradicated from Motuihe and the island has been free of introduced mammalian pests since 2004.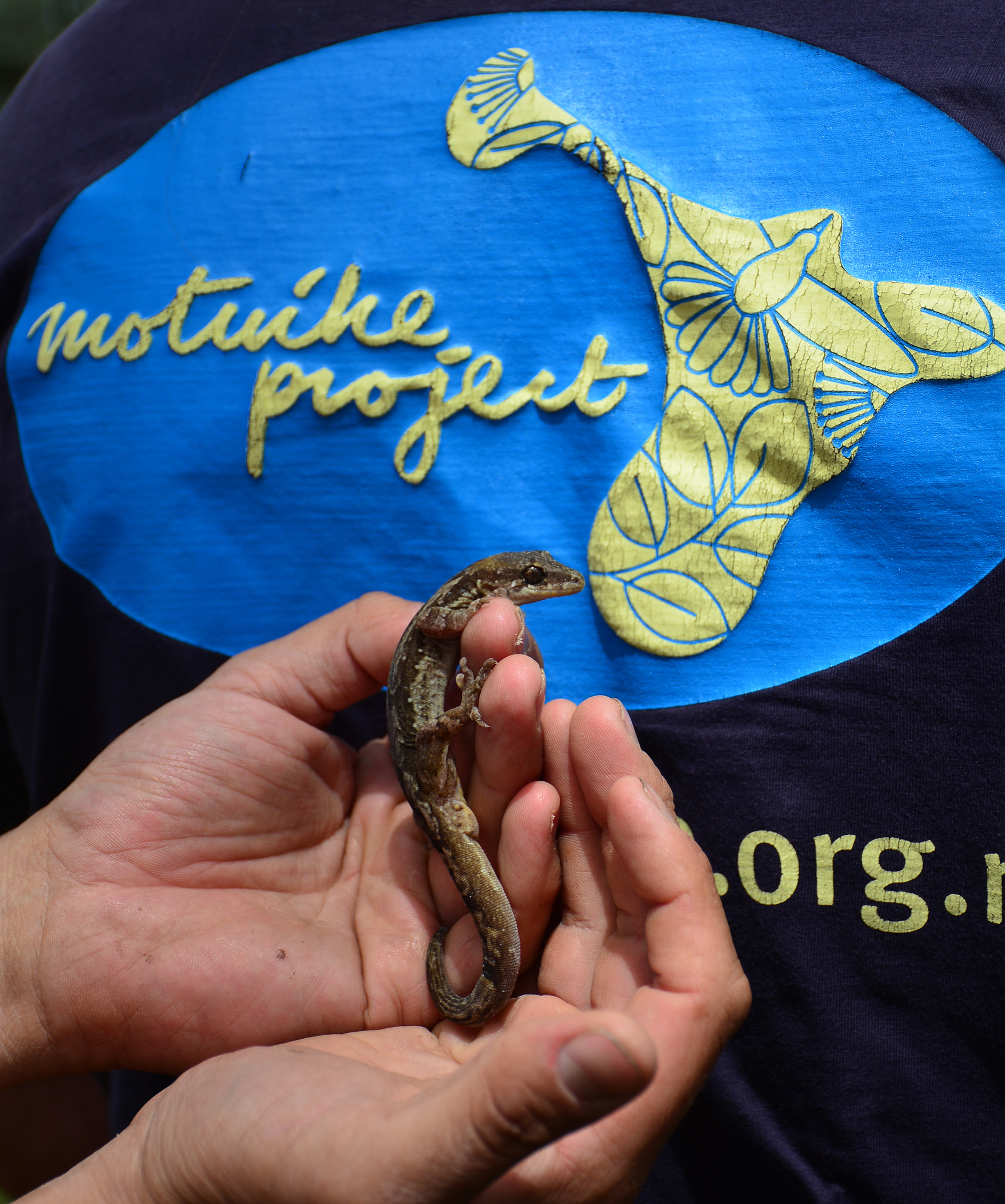 Motuihe Island's restoration and the gecko relocation received sponsorship from ASB Trust