Summary of State of our Gulf Report 2014 produced
by the Hauraki Gulf Forum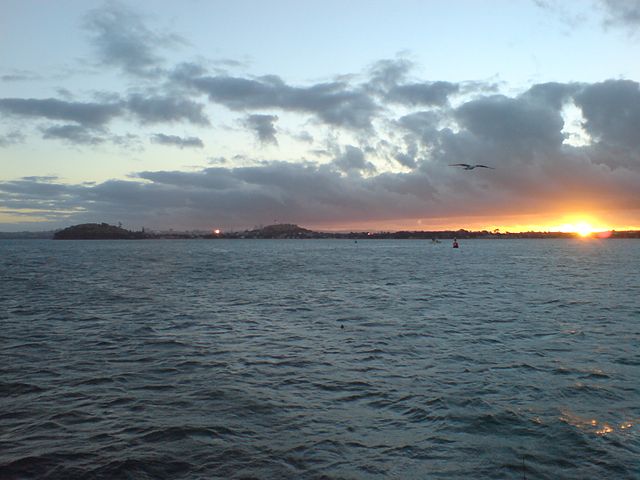 Pressures on the Gulf are increasing
Increasing population in Auckland
Aging storm water systems and sewage systems often overflow
Coastal developments particularly in the Coromandel
Increasing boat ownership resulting in demands for boat ramps, moorings and marinas
Thousands of tons of fish and shellfish are taken every year by commercial and recreational fishers.
Some commercial methods are very destructive for the seabed
Hauraki Plains have become intensively farmed for dairy increasing nitrogen levels into the Firth of Thames
Applications for increased aquaculture
What has been the impact on the environment?
Snapper and crayfish have reduced 70 to 80% since data recorded. Decline has slowed but levels still below management targets.
Toxic chemicals such as heavy metals are present in estuaries and in the Firth of Thames.
Quality guidelines are exceeded for lead, copper, zinc. Zinc is increasing most rapidly in the upper Tamaki inlet
Waihou River provides around 58% of nitrogen levels into the southern Firth of Thames. This leads to sagging oxygen levels and coastal acidification.
Beach monitoring indicates that guideline values for contact recreation are occasionally exceeded.
Overflows of untreated wastewater still occur on relatively frequent basis in some areas of Auckland.
Sediment rates have increased in estuaries particularly Mangemangeroa, Okura, Puhoi, Turanga and Waiwera, Shoal Bay, Mahurangi and southern Firth of Thames.
14 of the 19 water quality sites monitored by Auckland Council display deterioration trends in suspended solids.
Mangrove cover in 5 estuaries has increased since the 1970s but expansion appears to be slowing.
Introduced marine species pose a serious threat. 4 new species reported since 2011
Outbreak of the OsHV-1 virus has had a major effect on oyster farming industry. High concentrations of shellfish poisons were found in Whangamata and Long Bay with high mortality of tuatua and cockles.
Occasional dog deaths linked to toxic sea slugs.
Weed infestations on some islands.
Kauri die back on Great Barrier and on Coromandel Peninsula.
The Gulf has a resident population of Bryde's whales, there are less than 250 mature individuals nation-wide. 4 whales were killed by ship strike since 2011.
Serious concerns about the survival of 4 endangered sea birds = NZ fairy tern, NZ storm petrel, black petrel, flesh-footed shearwater.
NZ dotterel is increasing in some areas and declining in others.
What is being done?
Resource management changes for aquaculture, biosecurity and ballast water discharge
Total allowable catches for snapper, crayfish and scollaps have been altered
Proposed Auckland unitary plan has input into the management of the Gulf
Tangata Whenua more widely consulted and more involved in management of resources
Sea Change group of stakeholders set up to produce a spatial plan by June 2015
Small cockles are being recruited into several areas and numbers are building
New regulations for the discharge of wastewater from boats.
Watercare Harbour Clean Up trust continues to remove large amounts of rubbish from the harbour. The amount of rubbish is declining.
Mangrove clearance in some areas.
Restoration of islands. Six of the larger islands have more than 80% native forest cover. Motuora, Tiritiri Matangi, Motutapu, Motuihe and Rotoroa. Pests have been eradicated.
Translocations of birds, reptiles and insects.
Revive our Gulf group establishing mussel reefs to clean up the sea.